Our dentist talks about dentures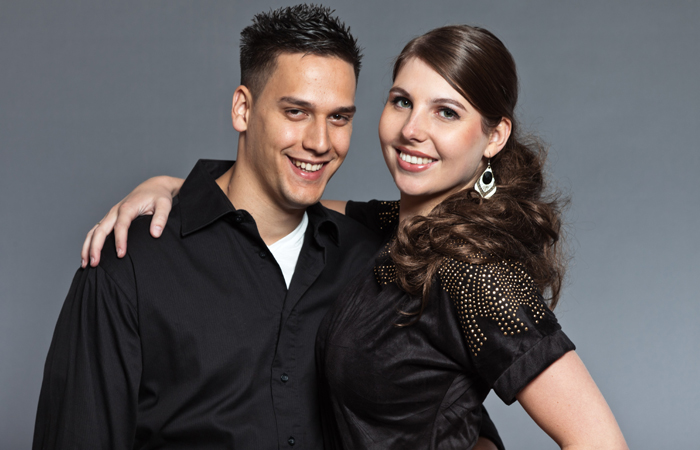 Do you have a few missing teeth in your mouth? Has it been suggested to you that you should have some kind of restorative?
If you have heard about dental implants, but have decided against them for whatever reason, you can always choose the classic set of false teeth also known as dentures.
At Brisbane Laser Dentist, our dentist Coorparoo can help you choose the right restorative for you, be it oral implants, dentures, a fitted bridge or a combination of the three! We work to restore your smile and whichever treatment you prefer, we will aim to provide it for you if it's suitable.
Here, our dentist Coorparoo looks at 5 things you may not know about dentures, so read on to learn more!
They require a transition period
When you first receive your dentures from our dentist Coorparoo, there will be a period while you have to adapt to them.
And during this period, your speech may sound a bit strange, you may find it tough to place them correctly and you will have to get used to the daily care of them. Our team will usually advise you to wear your dentures for 16 hours plus per day and can help you choose the right dental adhesive to help them stay firmly in place. We also recommend that patients who are new to dentures eat softer foods for the first few days, to help you adapt to the feel of having dentures in your mouth.
Singing can help you adapt to them
As we mentioned before, when you first put dentures in, it can take a while for your speech to catch up; this is due to your tongue not being used to the dentures.
As odd as it may sound, singing can help you when you are getting used to wearing dentures, as the tongue movements are exaggerated and thus (using muscle memory) your tongue and speech will adapt quickly.
They are exceedingly common
You may think dentures are something worn only by the elderly, but this is not true.
In the UK alone, there are over 11 million full or partial denture wearers, so when you put yours in, you will be in good company!
They require care
To survive and do their job, dentures require care.
And this care usually involves placing them into a solution that removes debris and bacteria if you have a complete set of dentures. If you have a partial denture, you will need to care for them as you would your normal teeth, with daily flossing, brushing and rinsing each day.
You will still need to see our team for check-ups!
Many people assume that once they have false teeth fitted, they no longer need to see our team. What can go wrong if your teeth are removable?
However, even if you are new to wearing dentures or have been wearing them for years, you will still need to see our team for a biannual check-up. This will help us to assess the condition of your gums and will also allow us to ask questions about how your dentures are fitting and helping you in your daily life.
It also provides you with the time to ask us any ongoing questions you may have, along with pointing out any potential problems that you may be experiencing. So, don't skip the check-ups!
DISCLAIMER
All treatment carries risks. Individual consultation is required with one of our practitioners to ensure that the treatment is right for you.
---