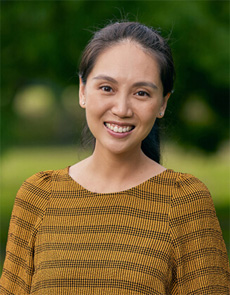 Dr Rui Gao
Dentist
BDSc
Rui (Ree) has wanted to be a dentist for as long as she remembers. In 2006 she graduated as a dentist at the University of Queensland. With over 10 years of experience, Rui is a caring, dedicated and compassionate dentist. She doesn't believe anything is complicated; there is always a simple solution.
Rui enjoys all aspects of dentistry, particularly restorative and cosmetic dentistry. With the knowledge that poor oral health can affect a person's general health, preventative dentistry is an integral part of her practice; we all know the old saying 'prevention is better than cure'.
Having a husband that snores and 2 young children, Rui's goal for the future is furthering her education on sleep medicine and children's dentistry and airway health. She is currently working on obtaining her LA&HA Masters in Laser Dentistry.
When she is not a dentist, Rui is running around after her 3 year old son and 1 year old daughter. Being a mother is definitely harder than a being a dentist.
Rui speaks Mandarin and is laser accredited.