Porcelain veneers are a hit at this dental Coorparoo practice!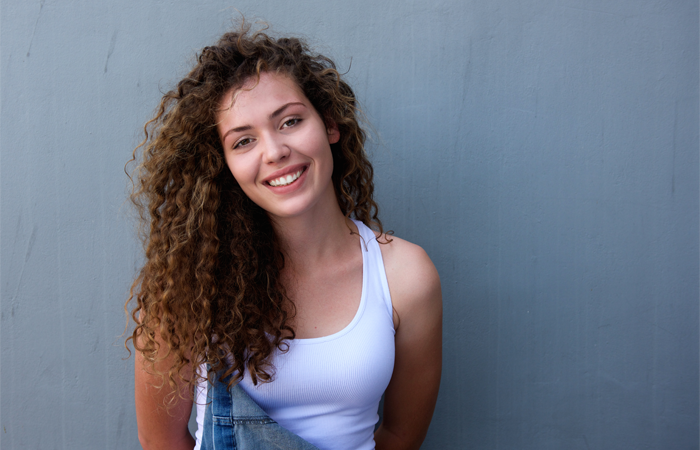 When it comes to achieving a beautiful and confident smile, Brisbane Laser Dentist's patient-centred approach has made us a sought-after dental Coorparoo practice. With a commitment to listening to all of our patients and understanding that everyone is an individual and deserves the care and attention that goes with that, we focus on preventive measures to avoid more invasive procedures. For the past 20 years, we have also been supporting local charities and utilising cutting-edge laser technology to make our treatments as comfortable as possible and achieve excellent results without needing to use more invasive procedures. Among our popular treatments are porcelain veneers, which can radically improve the appearance of smiles for patients with chipped, cracked, broken, stained, or misaligned teeth.
What are porcelain veneers?
Porcelain veneers can be made bespoke to cover the front of your natural teeth; they are porcelain shells applied like a false nail over a natural one. They are designed to cover the front surface of teeth, providing an aesthetically pleasing and durable solution for various cosmetic dental concerns. Our veneers are made to complement the size, shape and colour of your natural teeth, ensuring a seamless and natural-looking result.
How do porcelain veneers work?
To get porcelain veneers, you will first need to have an initial consultation with our highly experienced and qualified dentist at Brisbane Laser Dentist. They will be able to assess whether porcelain veneers are the right treatment for you or whether other treatment options may be suitable. They will discuss the options with you so that you can make an informed decision about your treatment plan. If you decide to have porcelain veneers, our dentist will then take x-rays and impressions of your teeth, ensuring that the veneers fit accurately. After this, they will take a small amount of enamel from the front of your natural teeth so that the veneers can be placed over them; this is usually painless and is performed under local anaesthesia. Afterwards, impressions of your teeth are sent to a dental Coorparoo laboratory where skilled ceramists will manufacture your veneers bespoke for your smile.
Once the veneers are ready, you will return to see us for an appointment, where we will place your permanent porcelain veneers on your teeth for you. Our dentist will check the fit, colour, and shape of the veneers, making any necessary adjustments to ensure a comfortable and natural bite. Finally, the veneers are permanently bonded to your teeth using a strong dental adhesive and a specialised curing light.
Advantages of having porcelain veneers
The great thing about porcelain veneers is the number of benefits they offer! Firstly, they will improve the aesthetics of your smile and repair damaged teeth. They should look completely natural and complement your natural teeth. Porcelain veneers are also highly durable; with proper care and maintenance, they can last for many years – if not a whole lifetime – providing a long-lasting solution for your dental concerns. A further benefit is that porcelain veneers are stain-resistant, meaning you can enjoy a vibrant and radiant smile without worrying about discolouration. You could also find that having a beautiful smile boosts your self-confidence, making you feel more comfortable in social and professional situations.
So, porcelain veneers are a popular dental Coorparoo treatment at Brisbane Laser Dentist due to their ability to transform smiles and boost patients' confidence. To get yours, all you need to do is book a consultation with us today to explore how porcelain veneers can transform your smile, improve your overall dental health and learn why they're such a hit!
Disclaimer
All treatments carry risks. Individual consultation is required with one of our practitioners to ensure that the treatment is right for you.
---