Healthy teeth and gums at Coorparoo family dental practice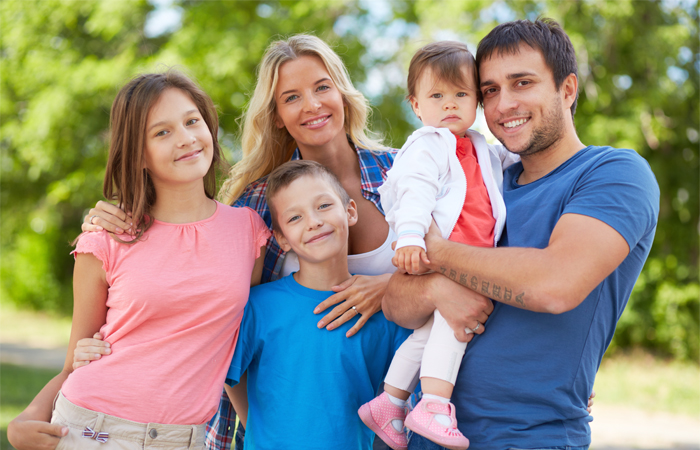 It is important that you and your family visit the dentist regularly so that everyone has healthy teeth and gums and can enjoy good dental health and overall well-being. Regular visits to our Coorparoo family dental practice is important for children to make sure that their teeth are clean and free of plaque, which can otherwise cause cavities and tooth decay.
Cavities and tooth decay are very common in children across the world, including here in Australia. Children may not be able to clean their teeth properly; therefore, parents need to supervise brushing until their children are a little older. If you bring your child to our Coorparoo family dental practice every six months, then we can make sure that their dental hygiene routine is sufficient, remove excess plaque from their teeth and check for any signs of decay or disease.
It is also important for children to visit our Coorparoo family dental practice when their milk teeth begin to fall out and their adult teeth come through. We can check for misalignment issues, which can be dealt with earlier on to prevent further complications in the future. We can check for bite disorders that could affect dental health and cause other underlying issues if not dealt with early on too.
By maintaining a good relationship with your child, we can make sure that they are acquainted with us and our team. They will surely enjoy their visits and learn about looking after their teeth, and hopefully, we can prevent issues such as dental phobia from affecting their life in the future.
Those who visit the dentist from an early age are less likely to be afraid of dental checkups during adulthood. This is very important because avoiding the dentist is the main cause of decay, disease and even tooth loss. Speak to us at Brisbane Laser Dentist today to find out about quality dental care for all the family. We provide a wide range of dental treatments to help clean your teeth, prevent complications in the future and educate you on looking after your teeth and gums to the best of your ability to enjoy good dental health for life.
Laser dentistry at our family dental practice
As our name suggests, we at Brisbane Laser Dentist are also very proud to provide laser dental treatments. Laser dental treatments are highly beneficial and can be used to keep your teeth and gums clean and strong, promoting good dental health and preventing dental complications in the future. Laser dental treatment is comfortable, quick and convenient. It is carried out very precisely, keeping all healthy tissue intact, which means there is significantly less discomfort, bleeding and swelling with excellent recovery times and often no need for anaesthesia. Find out about laser dental treatment here at our family dental practice and visit us with your family to maintain good dental hygiene and happy, healthy smiles.
DISCLAIMER
All treatments carry risks. Individual consultation is required with one of our practitioners to ensure that the treatment is right for you.
---