Orthodontics for the family at a Coorparoo family dental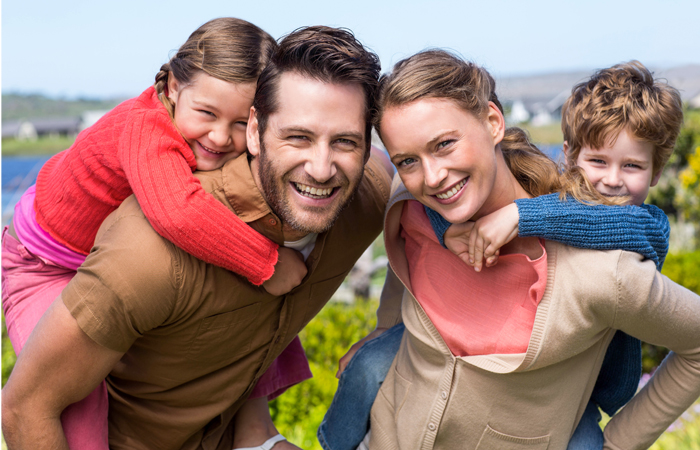 It is important to have a good dental hygiene routine in place from an early age to ensure good oral health for life. Here at Brisbane Laser Dentist we have been looking after the community for over 20 years and we are passionate about instilling good dental hygiene awareness from childhood all the way through to the later stages of life. By visiting our Coorparoo family dental on a regular basis you can make sure that your teeth and gums will be well looked after. By visiting us frequently you can make sure that any issues are treated as early as possible and that everyone in the family enjoys a happy and healthy smile.
Traditional braces for teenagers
Here at our Coorparoo family dental we are able to offer many different options for creating a beautiful straight smile. We use traditional orthodontic braces for young teenagers who require extensive movement of their teeth to correct the misalignment issues which may have formed as their adult teeth have come through. This includes issues such as overcrowding or protruding teeth, bite disorders and other types of misalignment which may not only be affecting the aesthetics of their smile, but also their dental health. By addressing these issues at an early age our Coorparoo family dental will be able to help you promote better oral health for life. Traditionally orthodontic braces consist of metal wires and brackets which are fixed to the surface of your teeth and interconnected to help provide enough pressure to pull your teeth into a better position. You will visit the dentist here at our Coorparoo family dental on a regular basis to make sure that the treatment process is coming along successfully and for the components to be adjusted at certain intervals to ensure that they continue to apply the correct amount of pressure on the teeth. Average treatment times take one to two years, depending on the amount of movement that is necessary to correct the alignment of your smile.
Clear braces for adults
For the adults in the family, we have many different types of alternative treatment options that can help address the aesthetic issues of your teeth without having to have traditional orthodontic braces fitted. The last few decades have seen the establishment and the growing popularity of clear braces and clear aligners for correcting aesthetic issues of the teeth, to cater for those who are reluctant about using orthodontic braces, due to their high visibility in the mouth. Clear braces and clear aligners are highly discreet and almost invisible and therefore an excellent option for those who feel uncomfortable or self-conscious about traditional braces yet wish to improve the look of their smile. Speak to us at our practice to find out about the different treatment options available for you. By carrying out a thorough assessment of your teeth and gums our dentist will be able to decide which is the most suitable procedure for you according to your dental requirements and personal preferences.
All treatment carries risks. Individual consultation is required with one of our practitioners to ensure that the treatment is right for you.
---